Product name : In line automatic solder tinning machine (SS-VT01)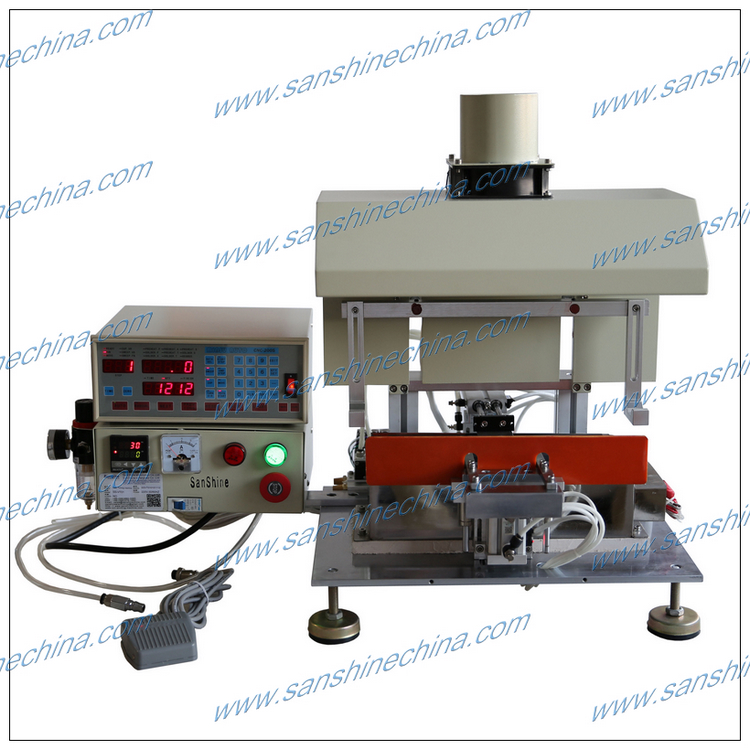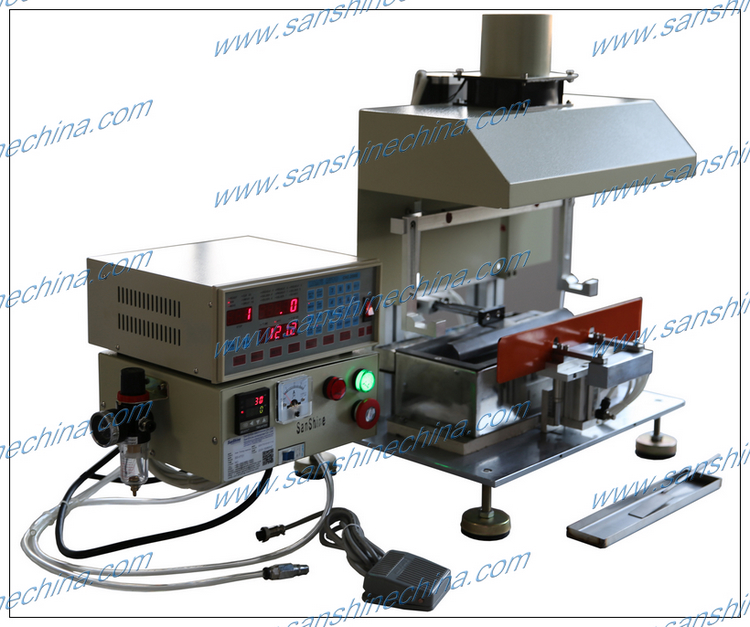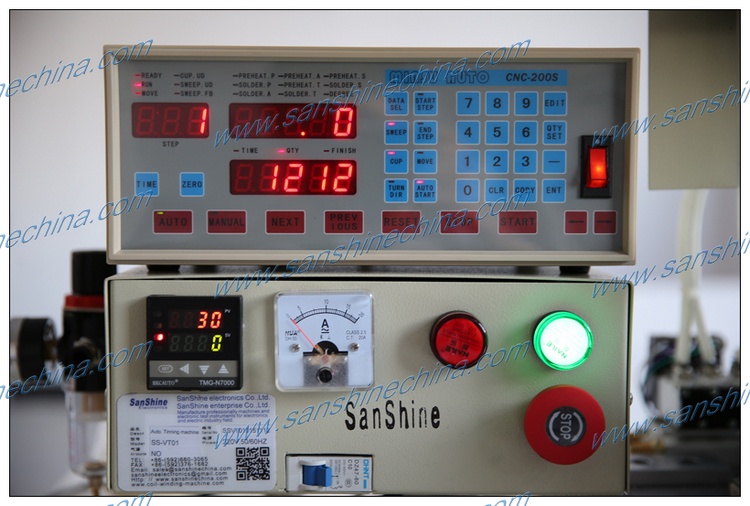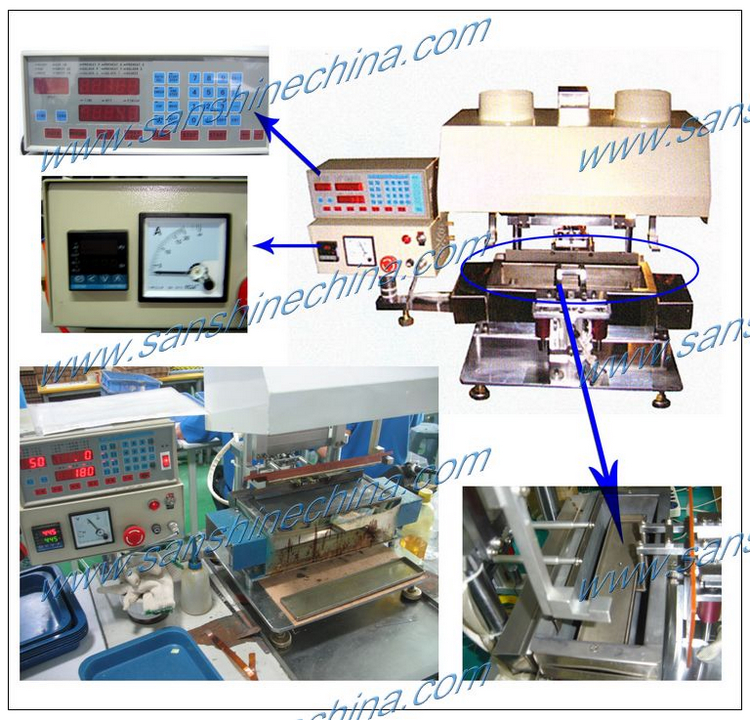 Description :
The in line automatic solder tinning machine (SS-VT01) adopts precise digital CNC tinning controller and servo motors. These parameters : dipping depth, dipping time, dipping temperature of this solder tinning machine are programmable easily. This tinning machine is called vertical pins coil dip soldering machine, vertical pins inductor dip soldering machine and vertical pins component CNC dip soldering machine also. This solder tinnig machine is best choice for soldering coils, transformers, inductors, relays, contactors at vertical. The soldering components are vertical pins with the solder face.
Feature :
1. Adopted precise CNC controller with 1000 sequences of parameters and stepping motor for multi-purpose soldering.
2. Adjustable for most pin type transformers.
3. Automatically clean the solder dross before soldering.
4. Precise adjustment of preheating height and time.
5. Precise adjustment of soldering height and time.
6. Can set coils pins to preheat for set time and then solder.
7. Tooling up and down movement controlled by step motor giving accurate results cycle after cycle.
8. Side inserted heating tubes enable easy maintenance.
9. Lead free titanium alloy dip pot for temperatures up to 600º C.
10. Lead free titanium dip pot suitable for lead free solder.
11. Dip pot inner size L300*W100mm*D60mm. Up to 20 pieces (EI-19) per cycle.