Product name : Programmable multifunctional angle able automatic solder dip machine (SS-RT01)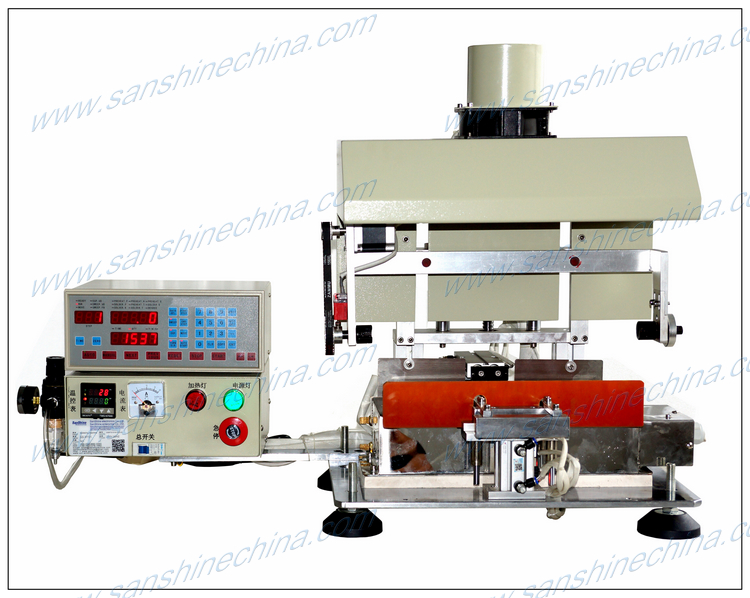 Description :
The programmable multifunctional angle able automatic solder dip machine (SS-RT01) machine adopts precise digital solder tinning controller and stepping motors. This multifunction solder tinning machine can take the soldering components to be an angle before its pins be inserted (dipped) into the liquid solder. The dipping angle, dipping depth, dipping time, dipping temperature are programmable easily by user. This solder dipping machine (SS-RT01) can substitute the SS-VT01 machine fully. This solder tinning machine is named solenoid valve coil solder dip machine also. This digital automatic solder dipping machine is best choice for soldering the SMT electronic components and coils (SMT / SMD transformers inductors, inductors, chokes.) which request soldering (tinning) at an angle in the liquid solder. User no need open the angle function if user no need it. This SS-RT01 solder dip machine function is same as the SS-VT01 soldering machine when close the angle function.
Feature :
1. Multifunction and multi-purpose automatic soldering machine by angle-able.
2. Most suitable for soldering SMD components or coils which request soldering at an angle.
3. Slodering tool can be turn 360 degrees to a position for tinning at any precise angle.
4. Multiple coils can be soldered in one cycle.
5. 99 steps program memory plus each program can assign 10 parameters independently.
6. The mode of each of the three sections is set by one program.
7. Each section can be provided with additional programming parameters, angle setting, dipping depth, and pre-heating time.
8. Compact and desk-mount design.
9. Process includes position to an angle, then DIP solder, then re-position to other side angle for soldering, and finally re-position to parallel for cleaning solder.
10. Lead free titanium inner bath tank to withstand high temperatures and reduce oxidation.
11. Lead free titanium DIP pot suitable for lead free solder, Temperature up to 600±3ºC. Dip pot inner size L300*W100mm*D60mm.
12. Side inserted heating tubes enable easy maintenance.
13. Automatically clean the sediment of solder before soldering.