Product name : Programable automatic cable wire roller rewinding machine (SS-RW05)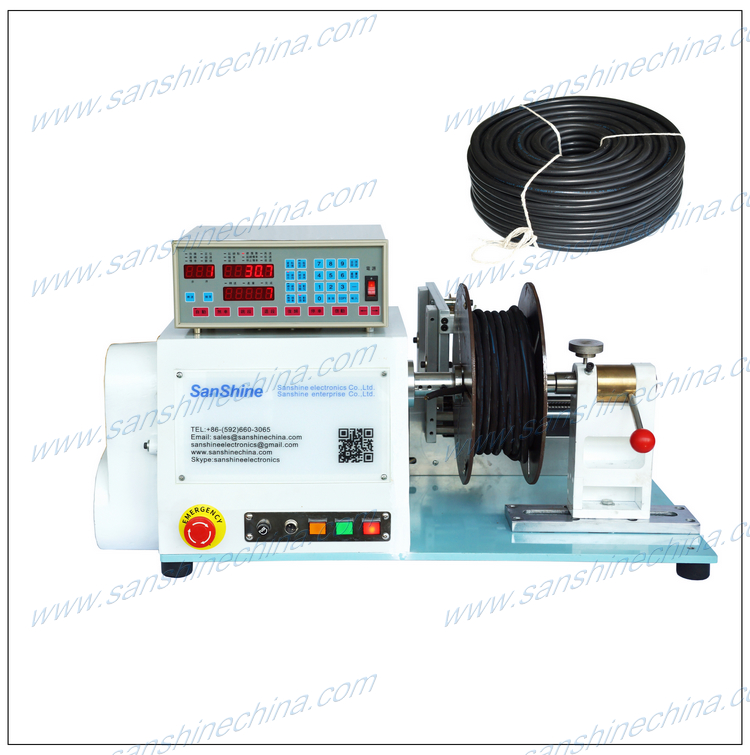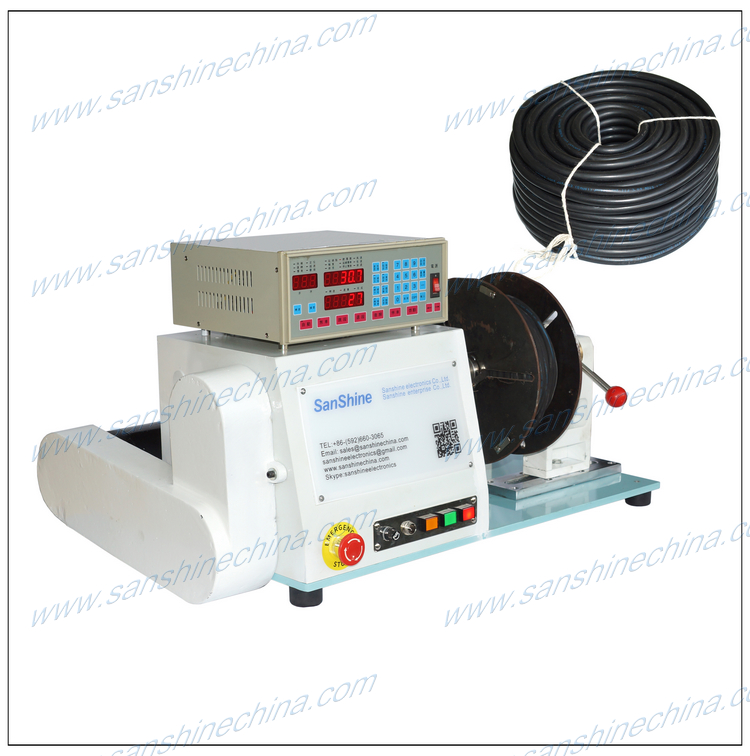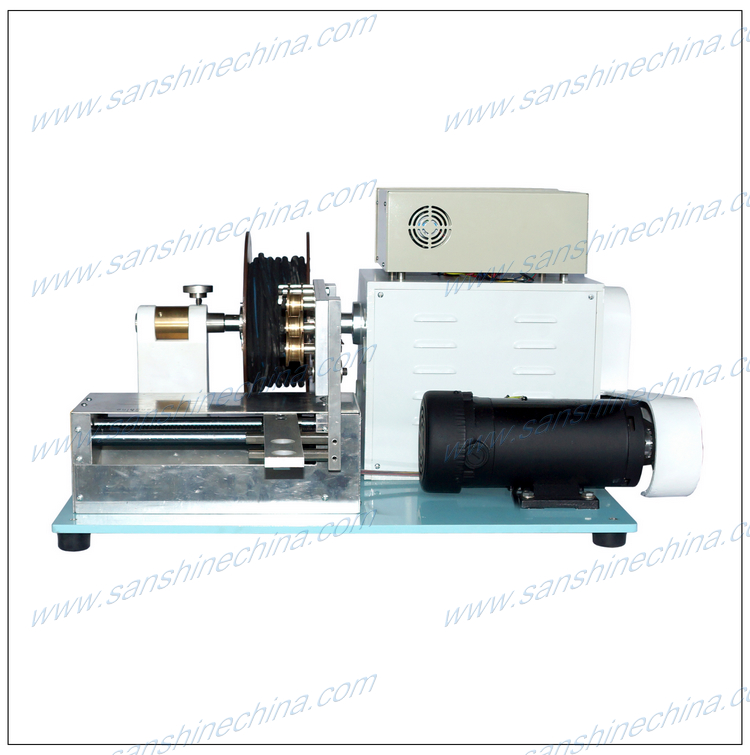 Description :
The programable automatic cable wire roller rewinding machine (SS-RW05) is a CNC type programmable cable and wire rewinding machine with high torsion DC winding motor. This machine is the best choice for winding the cable or wire with coated PVC to be one tight roll after the cable or wire be produced and out put from the cable or wire extruding machine. The capacitiy of maximum wire diameter can reach Max. 8.0mm. This cable rewinder be named cable wire roller making machine and cable coil forming machine also. This winder can be customized according to cable roll size by requested.
Feature :
1. Microprocessor designing, easy for program-setting.
2. Easy to make inner hole diameter of the finished cable roll to be 50mm when the PVC cable diameter is 8.0mm. so that save the packing space and transportation cost of cable for user.
2. Stepper motor driven by constant-current power supply, high spreading speed precise winding.
3. "Start Point" could set by key panel or with teachable function. Display Will show the position of spreading head while setting.
4. Wire passing through precise polished rollerr prevent wire from high temperature.
5. Foot-switch connection for better efficiency.
6. Winding parameters and options can be programed easily.
Specification :
| | |
| --- | --- |
| Model | SS-RW05 |
| Spindle Number | 1 |
| Wire diameter | 0.05~8.0mm |
| Spread pitch | 0~9.999mm |
| Spread width(traverse) | 230mm |
| Finished coil outside diameter | 200mm |
| Winding motor | 500W DC Motor |
| Spread motor | 4-Phase Stepper Motor |
| Max. speed | 2500 RPM |
| Memory | 999 Steps |
| Power source | AC220V/110V + 10%, 50/60 Hz |
| Dimension(cm) | 70x52x60 |
| Net weight | 42kgs |