Product name : Bench twin wheel heavy wire stripping machine (SS-SM04)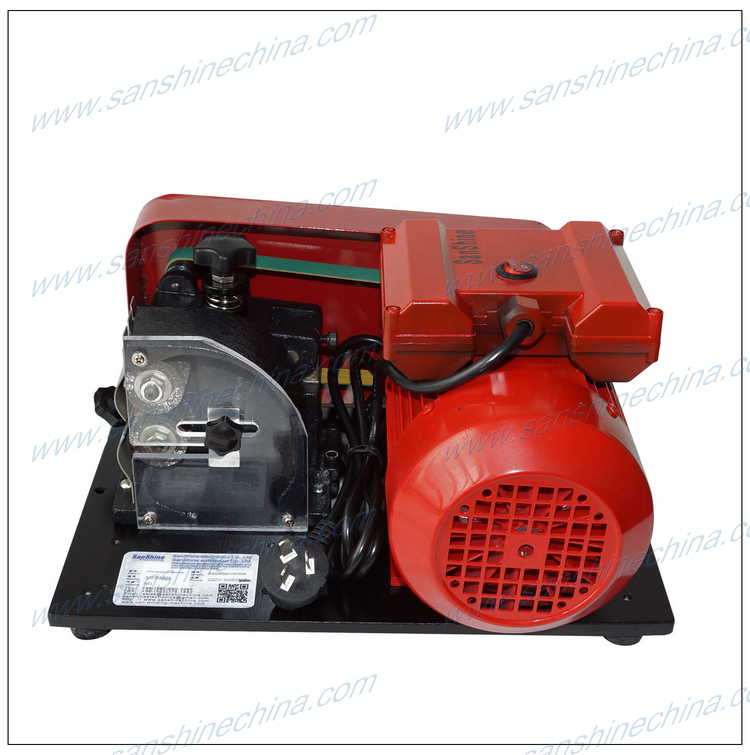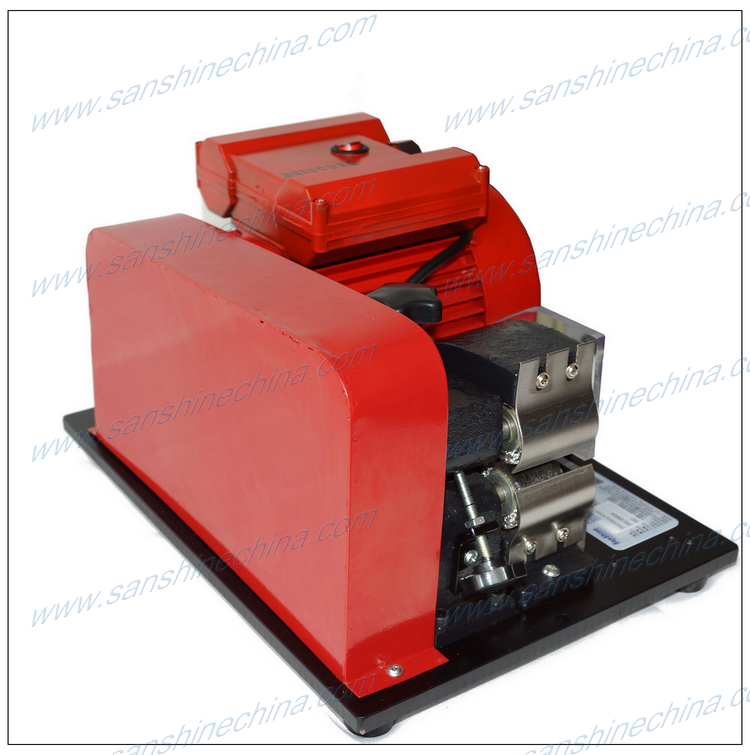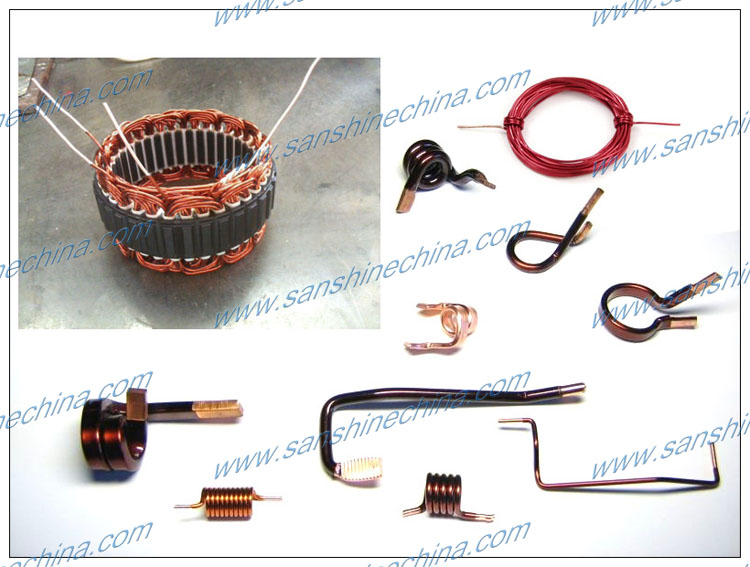 Description:
The bench twin wheel heavy wire stripping machine (SS-SM04) is one table top enameled wire stripping machine. This wire stripping equipment is constructed from motor, power switch, stripping fiberglass rollers or stripping rollers of fine steel wire, roller base. This stripping machine is very convenient to use, Which can strip a lot of surface insulated film wires (enamelled wire, varnished wire, magnet wire, epoxy wire, polythermaleze wire, etc.) quickly (like as thick flat wire, twisted wires, heavy roundish wire), can strip many PCS wires at same time, and never break wire core. This wire stripping machine is named thick wire inductor stripping machine, transformer winding terminal wire stripping machine and coil terminal wire stripping machine also. This heavy wire stripping machine is best used for motor manufacture, transformer manufacture, inductor manufacture, coils manufacture and so on. This equipment is superior to knife, grinding wheel and chemical of stripping ways. It increases the processing efficiency and improve the soldering quality and avoid damage the wire core.
Specification :
Wire diameter range: ¢0.14~1.3mm(depend on different stripping roller)
Power source: Single phase 220V/50Hz.
Power: 370W
Rotation speed: 2800RPM
Weight: 30Kg.