Product name : Vacuum machine (SS-V03)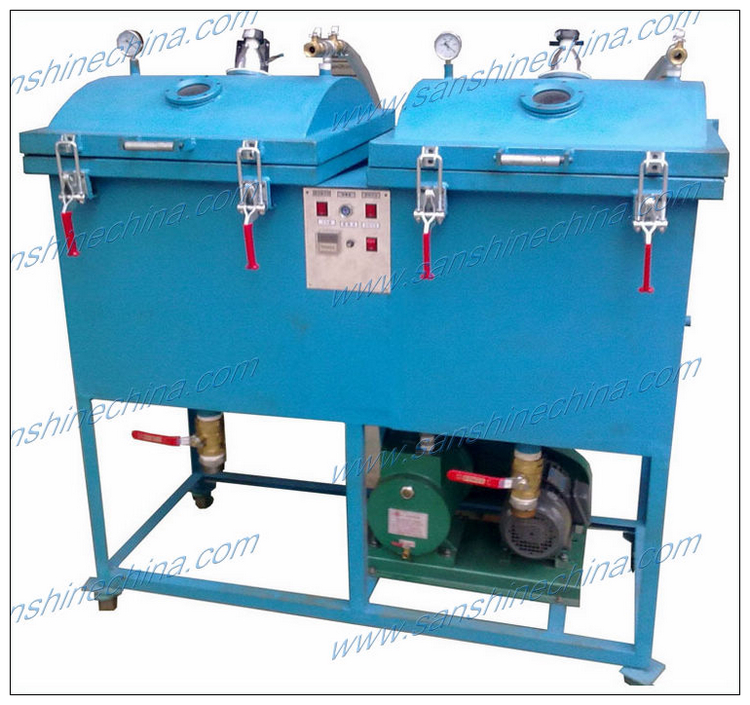 Descriptions :
This vacuum machine (SS-V03) is used for taking out and deflate air from products. Widely used for taking out air after resin or painting on the polish paper, glue encapsulating motor, polish fabric, polish roller, grinding roller, grinding paper, grinding fabric, etc.. So that make sure the products be high quality. The machine has two vacuum chambers, vacuum meters, small monitor windows for you monitor the operation and monitor the vacuum pressure. also can use the digital timer to setup and controll the vacuum pressure. Easy to use.
Specifications :
1. Power source: AC 380V, 50/60Hz, three phase, or AC 220V, 50/60HZ single phase.
2. Power: 1.5HP.
3. Net weight: 200Kg.
4. Vacuum chamber Qty.: 2.
5. Vacuum chamber inside dimensions: 600(L)*600(W)*600(H)mm.(this dimensions can be customized by requestd)
6. Machine dimensions: 1600(L)*800(W)*1300(H)mm.