Product name : Front single spindle programable automatic coil winding machine (SS861)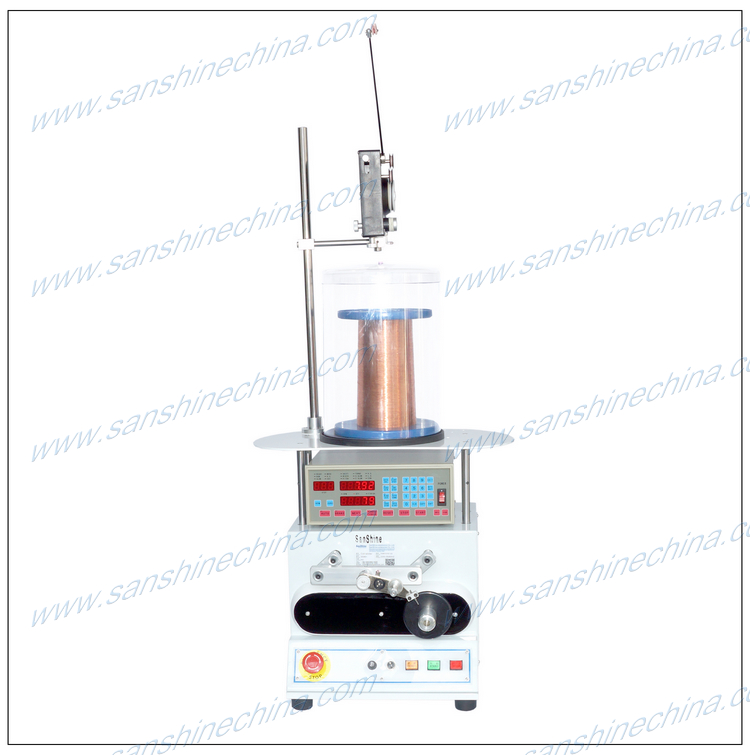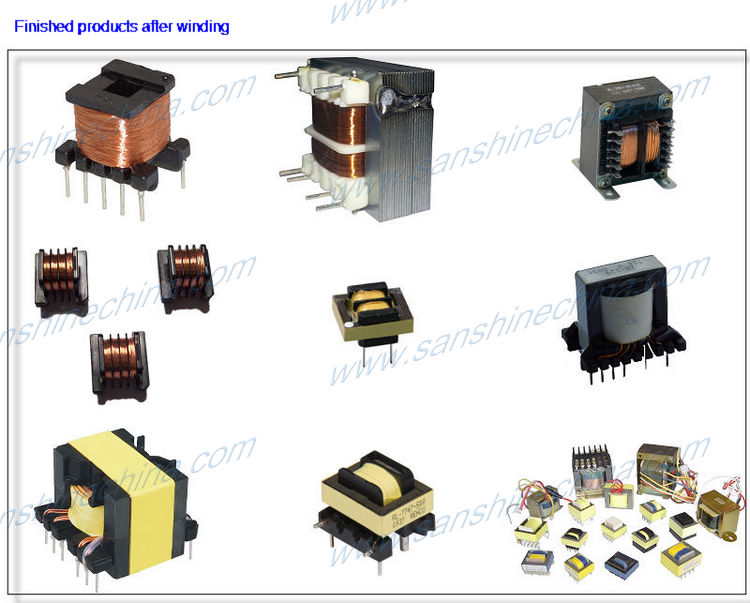 Description :
The Digital Front Single Spindle Programable Automatic Coil Winding Machine (SS861) is a digital programmable High-speed coil winding machine, The winding spindle of this winding machine is front of machine base so that can suit the operation requirements of some users. This machine be called front single spindle fine wire coil winding machine also. This winding machine adopts winding nozzle wire spreading head. This front spindle type winding machine is used for winding the fine wire coils. Like as : valve coils, relay coils, transformer coils, inductor coils, filter coils, etc. .
Feature :
1. Microprocessor design, easy for program-setting.
2. Stepping motor driven by constant-current power supply, High spreading speed precise winding.
3. "Start Point " could set by key panel or with teachable function. Display Will show the position of spreading head while setting.
4. Wire spreading by nozzle type spreading head.
5. Wire passing through ceramic rollers prevent enamel from high temperature.
6. Foot-switch connection for better efficiency.
7. Winding parameters and options can be set independently for each step.
8. Memory capacity accommodates 999 steps of parameters with off-power memory retention.
9. Wire nozzle type wire spreading head with tensioner to make sure the fine wire be winded in precisely under high speed.
Specification :
Model

SS861

SS862

SS863

SS864

Spindles

1

2

3

4

Wire size

0.03~0.8mm(Depends on Tensioner & Nozzle)

Spread pitch

0~9.999mm

Spread width

100mm (Max. )

Coil diameter

100mm (Max. )

Main motor

Brushless Motor

Spread motor

Stepping motor

Max. speed

6000RPM

Memory

999 Sequences

Power source

AC220V /110V ±10%, 50/60 Hz

Dimension (cm)

45x67x100

50x67x100

75x67x100

100x67x100

Net weight(Kg)

45

50

55

60