Product name : Two spindles automatic coil winding machine (SS600I )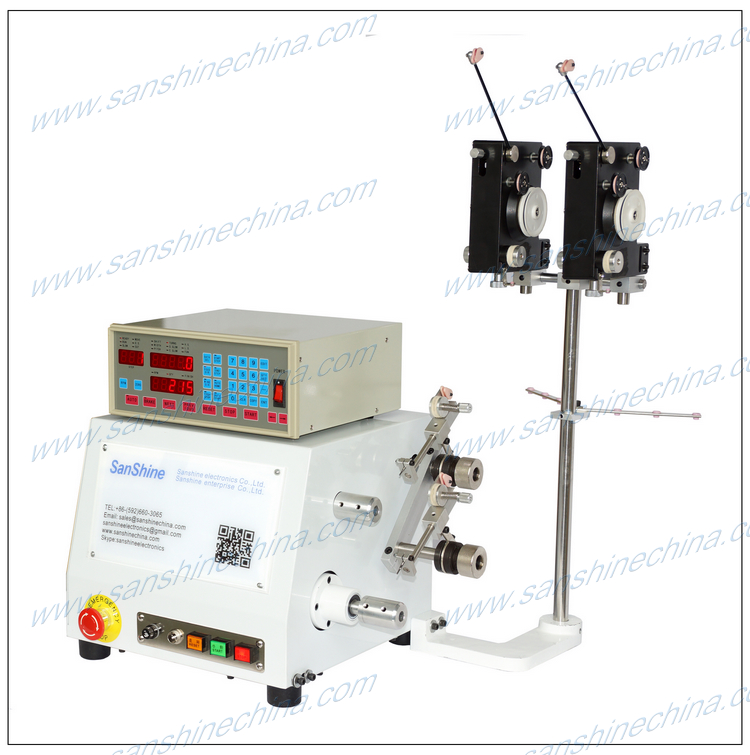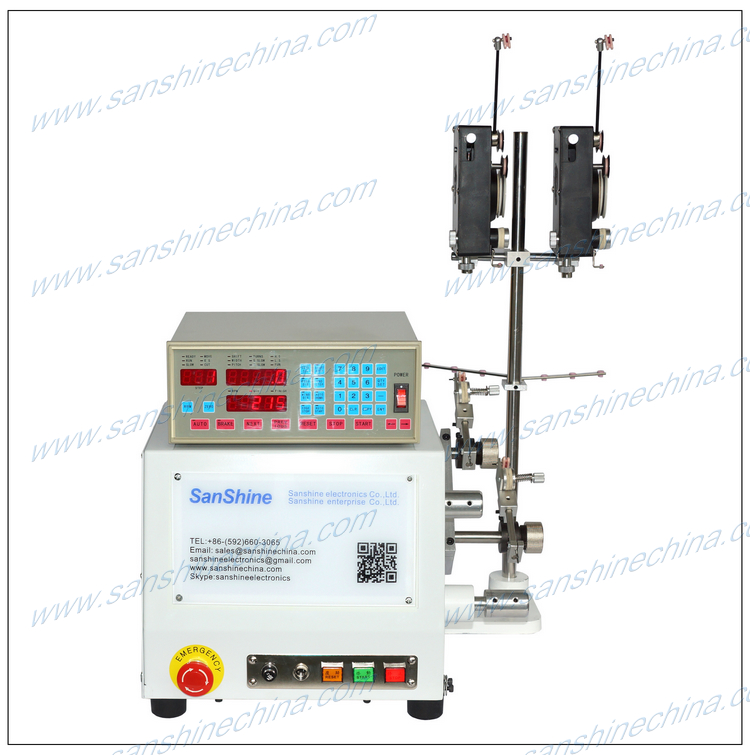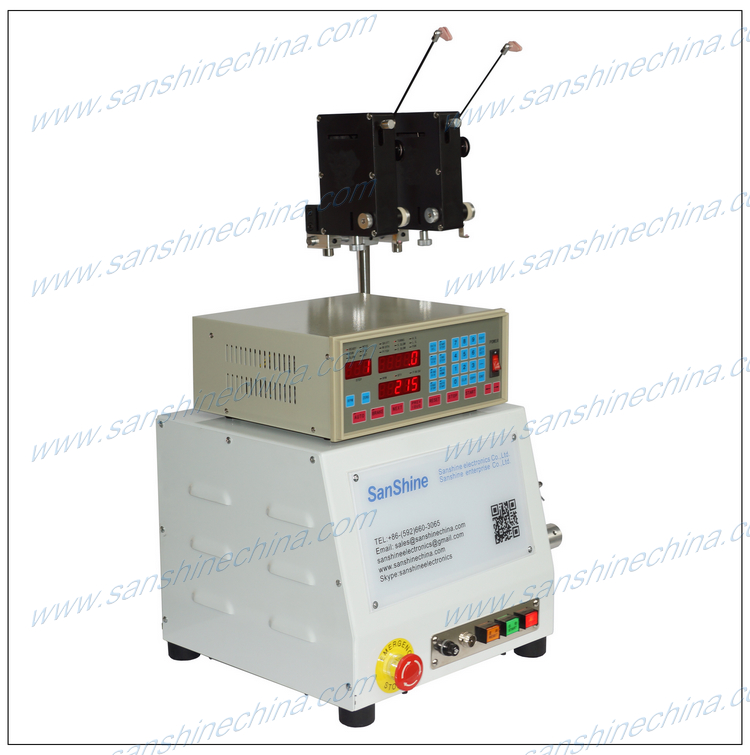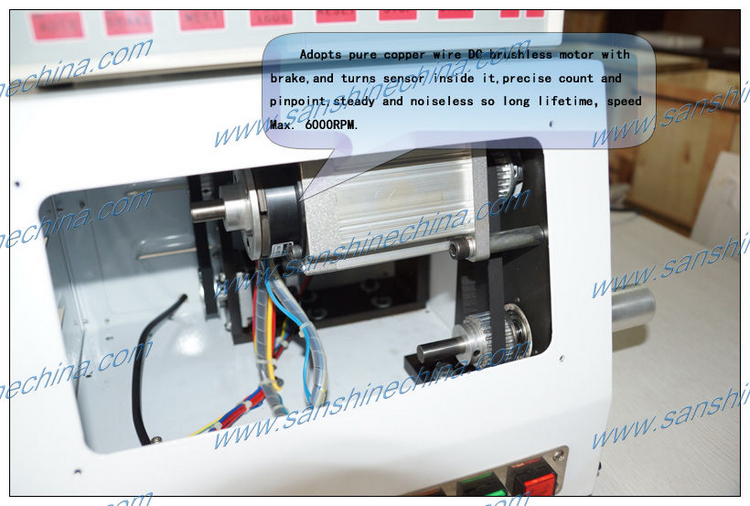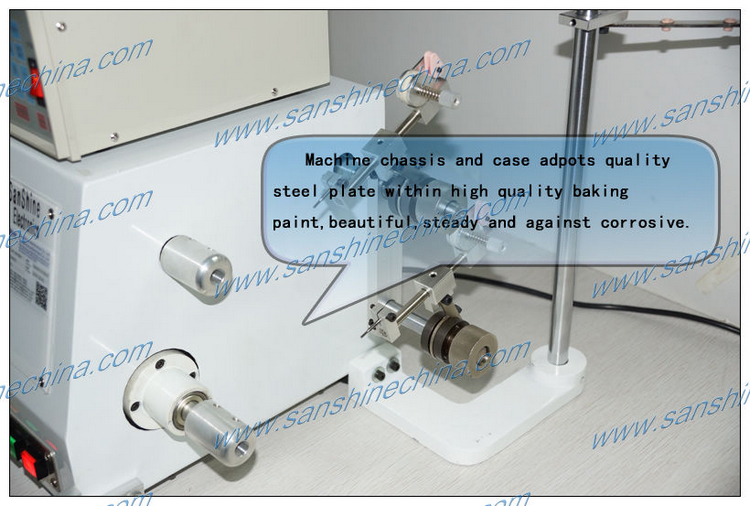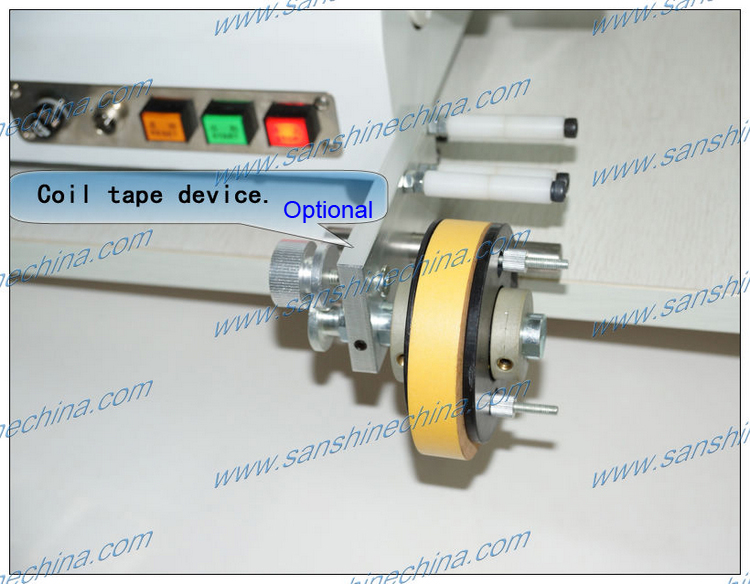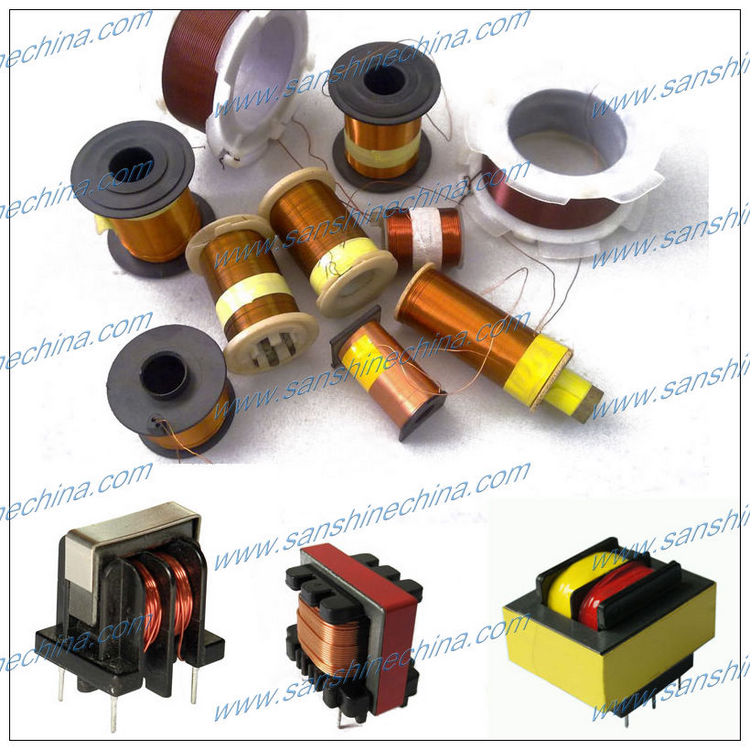 Description :
The digital Two Spindles Automatic Coil Winding Machine (SS600I) is a CNC programmable Coil winding machine. There is insulation tape device can be optionally. This winding machine has 2 pieces winding spindles. Adopts 2 pieces nozzle type winding heads and wire tensioners. Best choice for the winding processing of the so fine wire. This winding machine can wind 2PCS coils at same time. It also be called automatic solenoid coil winding machine and two spindles coil winding machine also. This winder is best choice for winding inductor, relay, ignition coil, spark coil, transformer, electromagnetic valve coil, contactor coil, etc. .
Features :
1. Nozzle type wire spreading head used for guiding the very small diameter wire to wind in precisely.
2. Winding and wrap insulation tape can be done by one machine(the insulation tape device is optional).
3. Stepper motor driven by constant-current power supply, high Spreading speed precise winding.
4. "Start Point" could set by key panel or with teachable function. Display will show the position of spreading head while setting.
5. Small wire diameter products of spreading by nozzle type spreading head.
6. Wire passing through ceramic rollers prevent insulation enamel film from high temperature.
7. Foot-switch connection for better efficiency.
8. Winding parameters and options can be set independently for each step.
9. Memory capacity accommodates 999 steps of parameters with off-power memory retention.
Specification :
| | |
| --- | --- |
| Model | SS600I |
| Spindles | 2 |
| Wire diameter | 0.02~0.8mm |
| Spread pitch | 0~9.999mm |
| Spread width(traverse) | 100mm (Max. ) |
| Finished coil diameter | 110mm (Max. ) |
| Winding motor | DC brushless Motor |
| Spread motor | 2-Phase Stepper Motor |
| MAX. speed | 6000RPM |
| Memory | 999 Steps |
| Power source | AC220V / 110V ±10%, 50/60 Hz |
| Dimension(cm) | 76x68x72 |
| Net weight(Kg) | 37 |