Product name : Automatic electric power transformer coil winding machine (SS810)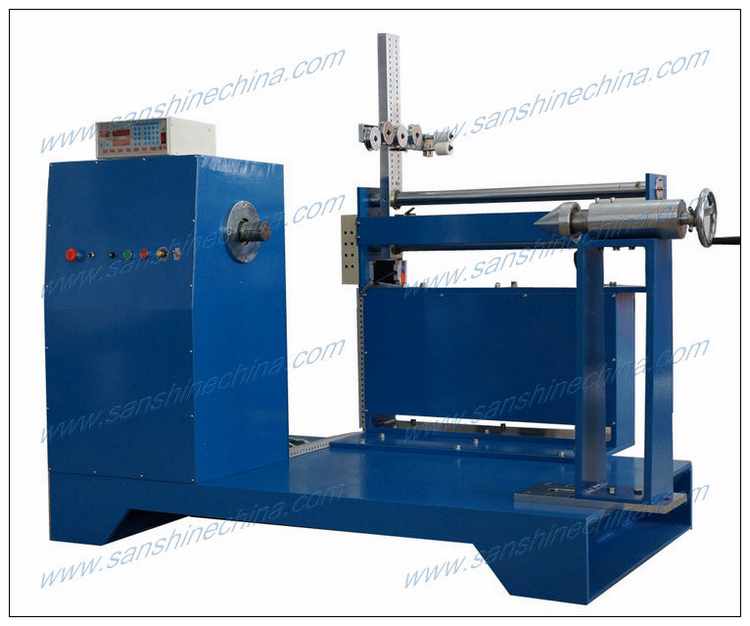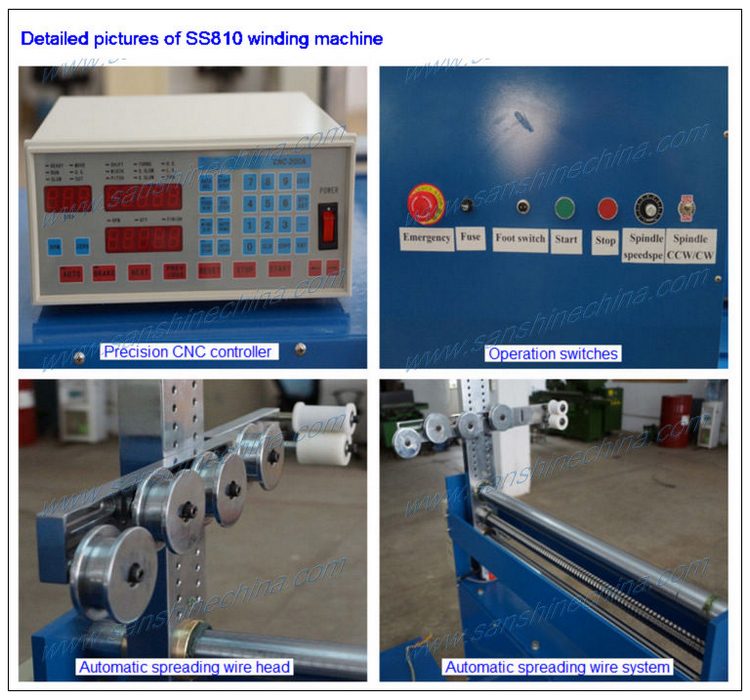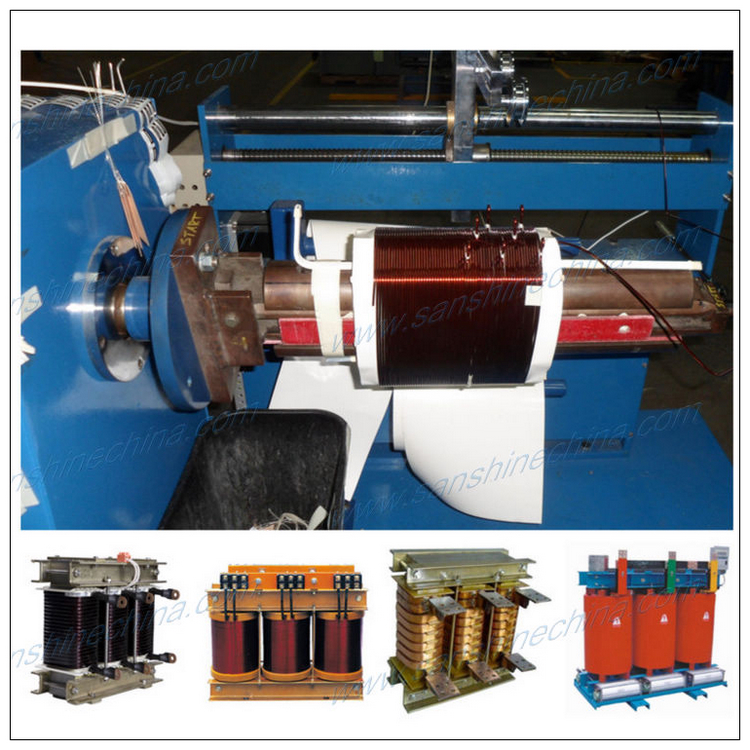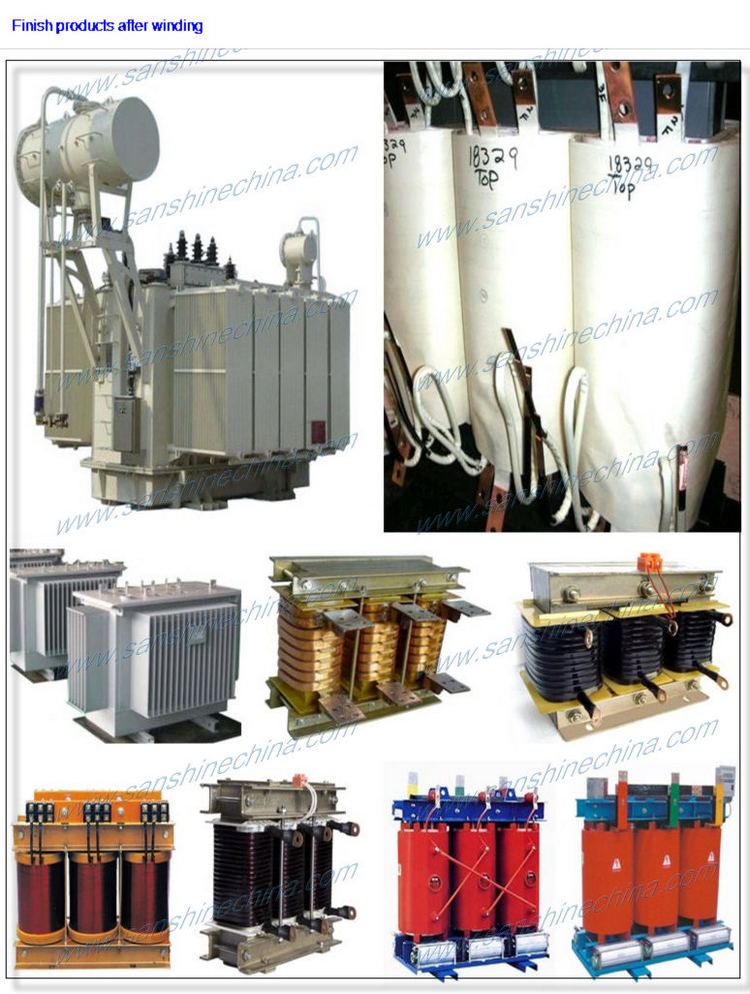 Description :
The automatic electric power transformer coil winding machine (SS810) adopts precise CNC controlling system. This winder is driven by column decelerating devices with strong torsion winding motor and equipped with precise stepping motor for wire spreading during winding. This machine is named high torsion aluminum foil big coil winding machine, three phase distribution transformer winding machine and HV coil CNC winding machine also. The winding machine is specially used for winding the big coils of thick wire, big coils of thick copper foil, the large-scale electric power transformers, large reactor coils, large motor coil, large generator coil.
Features :
1. Big memory for processing programs(0~999 steps),so user can set up(programe)the winding steps and wraping insulation tape steps easy according to the coil requirements.
2. It can be clockwise and reverse winded with a high speed.
3. The winding turns is accurately. There is the function of power-off protection.
4. When some problems occur or cut off power, the data can be automatically saved.
5. CNC controller can monitor and display the production status.
6. English interface,pedal switch,start key,stop key,speed knob,spindle CCW/CW switch,Emergency switch on the operation panel. Turns / wire spreading pitch / wire spreading width / CW/CCW / brake / start winding speed / winding speed / ending winding speed can be programable on the CNC controller easy. so the setting is easy and the operation is convenient.
7. High torsion, low-speed winding.
8. Precise stepping motor for precision wire spreading(wire traverse)during winding.
9. Adjustable "S" shape wire rollers on the wire spreading head, so that adjust the wire tension easyly and conveniently.
10. The adustable wire rollers on the wire spreading head that can be make according to the wire size or foil size, and be changeable.
11. There are many available screws holes on the vertical bar of wire spreading system. So the wire spreading head can be moved up or down according to the coil outside diameter. Also the user can fix one tape spreading head on the vertical bar for guide the insulation tape(paper) on the coil according to theirs coil winding requirment. This tape spreading head is optional. SANSHINE can design and make the tape spreading head for user also.
Specification :
1. Power source : AC 380V, 3phase, 50/60Hz.
2. Power : 3HP
3. Winding speed : 0~150RPM
4. Wire diameter : Round wire Φ 6.0~ Φ 9.0mm; Flat wire(or foil) : Width 0~100m, thickness 0~20mm
5. Max. finished coil outside diameter : Φ1300.0mm
6. Max. spread width( traverse)/coil length : 850.0mm
7. Wire spread pitch : 0.001 - 9.999mm
8. Machine size : L2400*W1200*1330mm
9. Machine weight : 700KG
The capacity of wire diameter, winding coil diameter, traverse width can be customized by user's request.