Product name :Automatic component transformer inductor coil pin cutting machine (SS-CP01)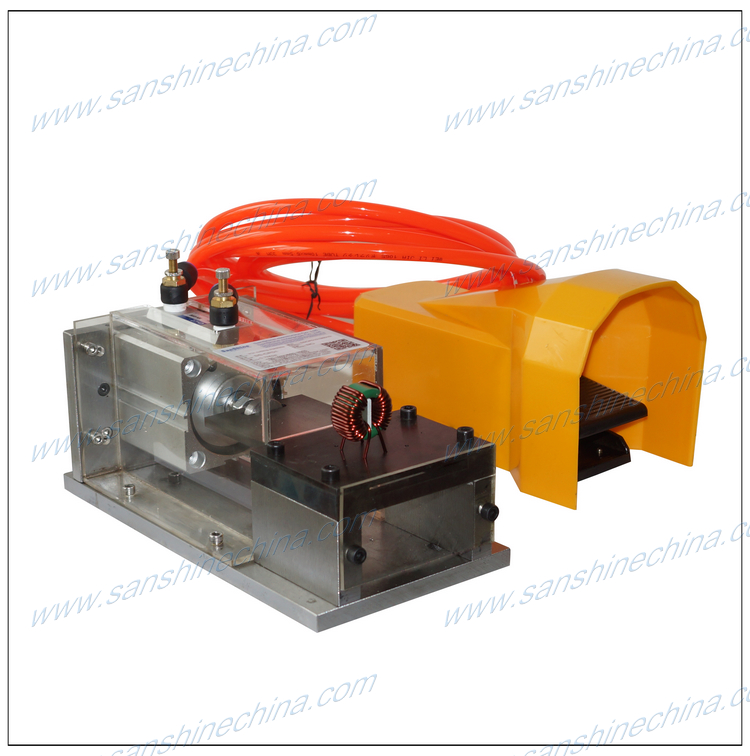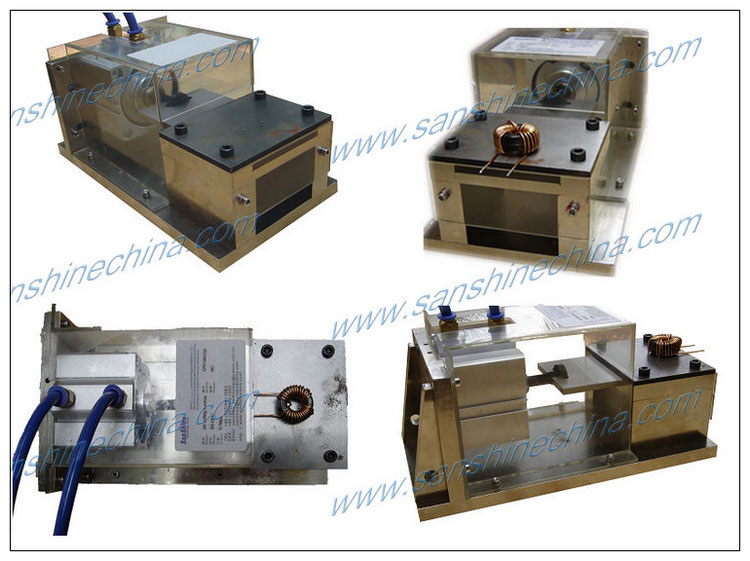 Description :
The automatic component transformer inductor coil pin cutting machine (SS-CP01) is constructed mainly from cylinder, foot switch, pin cutting module, cutting blade. This cutting equipment is very convenient used for cutting a lot of pins of electronics and electrical components fastly. Such as transformer pins, inductor pins, relay pins, contactor pins, coil pins, wire ternimals, cable terminals and so on. Never break the product. This ping cutting equipment is best choice for cutting pins of toroidal transformers, toroidal inductors and transformer. This coil pin cutting machine is called coil terminal cutting machine also. It is widely used for motor manufacture, transformer/inductor manufacture, cable manufacture, relay manufacture and so on. It is superior to cutting way of knife. This cutting machine increases the processing efficiency and improve quality. it is one economic equipment.
Specification :
This machine is made according to dimensions of the component.
Wire or pin diameter range: ¢ 0.28~5.0mm(depend on different cylinder and cutting blade)
Air source: 0.7Mpa.
Weight: 12Kg(depend on size of the machine).
Electric power : No need.
Please provide the detailed dimensions drawings of your products to us when you doing inquiry.