Product name : Six spindles automatic wire twisting coil winding machine (SS966T)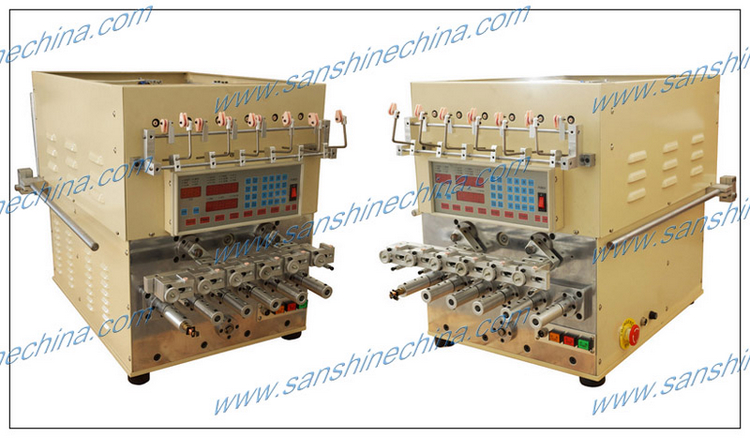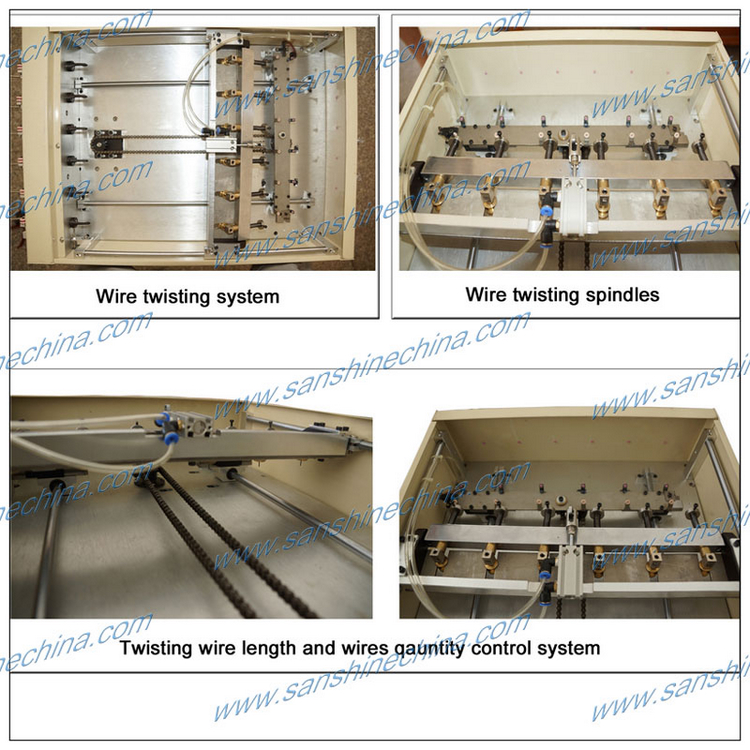 Description :
The six spindles automatic wire twisting coil winding machine (SS966T) is a CNC programmable high-speed coil winding machine with the wire twisting device. This wire skeining winding machine is the highest efficiency coil winding machine. This machine is used for winding the very fine copper wire bobbin coils(like as : inverter, ignition coil, relays, solenoid coil, transformers, inductor, electronic valve coil, etc.). This winder is named transformer skeining winding machine, skein fine wire winding machine and high voltage transformer coil winding machine. The winding machine (SS966T) can skein the fine wires to be more thick according to requirements of user automatically so that get one thickness wire terminals to wind on the pins.
Features :
1.Microprocessor design, easy for program-setting.
2.Stepping motor driven by constant-current power supply,high spreading speed precise winding.
3."Start Point" could set by key panel or with teachable function. Display will show the position of spreading head while setting.
4.Wire spreading by nozzle type spreading heads.
5.Wire passing through ceramic rollers prevent enamel from high temperature, protect insulation film of wire.
6.Multiple spindles winding synchronal for highest efficiency.
7.Foot-switch connection for better efficiency.
8.Winding parameters and options can be set independently for each step.
9.Memory capacity accommodates 999 steps of parameters with off-power memory retention.
10. Automatic twist the wire according to the setup program.
11. Adopts the FLASH ROM memory for save every one different twisting programs with off-power memory retention.
12. Provides 0 ~ 99 types speed for the twister.
13. Automatic diagnose the fault of machine.
Specification :
Model
SS964T
SS966T
winding spindles
4
6
power source
single phase 220V 50/60HZ
twisting motor
AC 200W servo motor
winding motor
DC brushless 400W
winding speed
8000RPM
twisting speed
6000RPM
twisting stocks
programable between 3~ 19(odd number)
twisting length
130~300mm
rounds of threaded wire
1 ~ 999T
wire diameter
0.01~0.25mm
spread pitch
0~9.99mm
spread width(winding width or traverse length)
Max.110mm
winding diameter(finished coil outside diameter)
Max.80mm
Max.60mm
maching net weight
75Kg
76Kg
machine size
80*53*60cm