Product name : Two spindles automatic thick wire coil winding machine (SS852)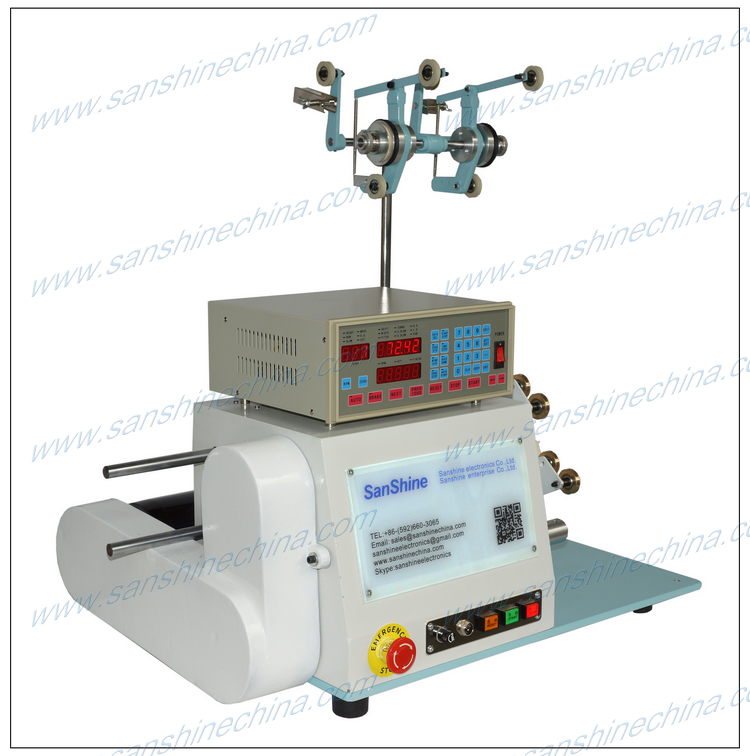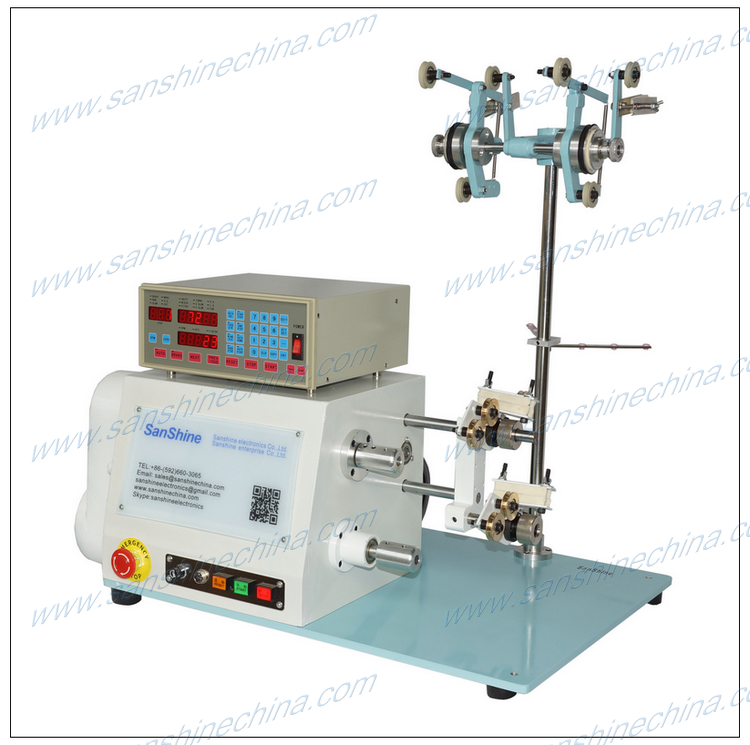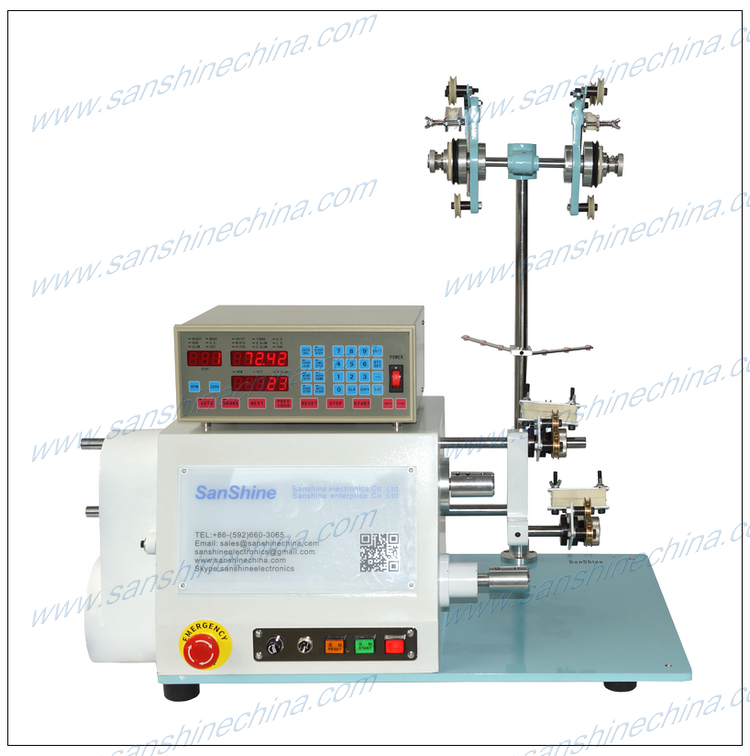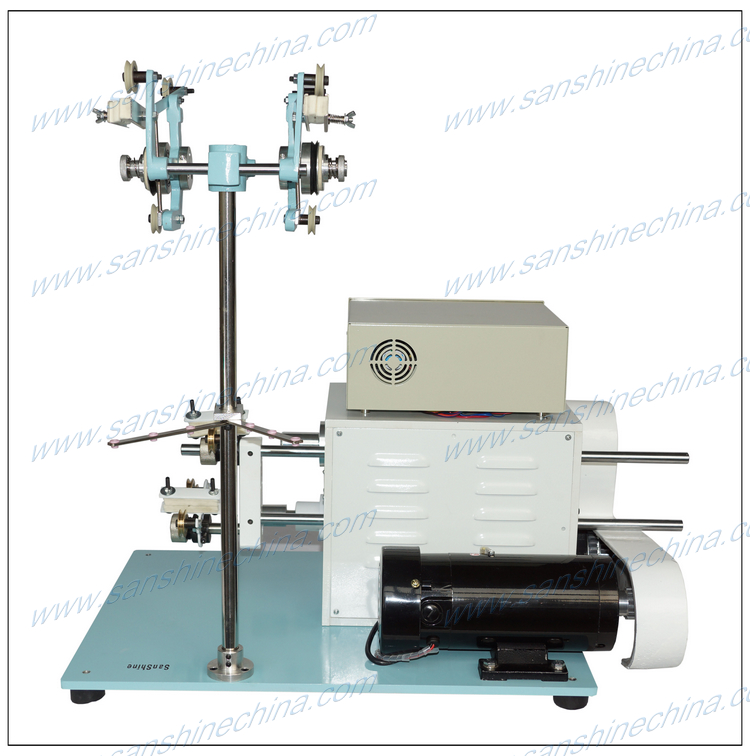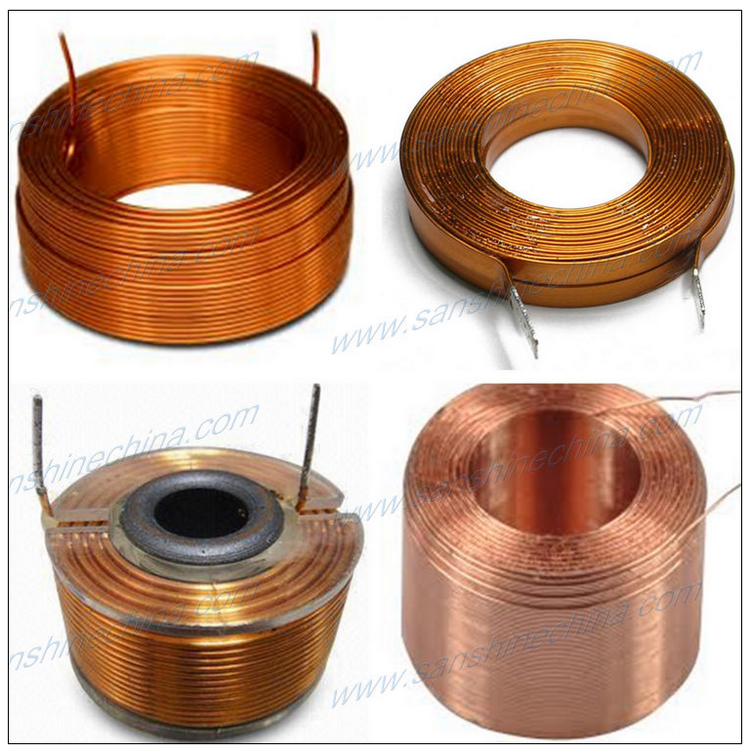 Description :
The two spindles automatic thick wire coil winding machine (SS852) is a digital programmable winding machine with strong torsion DC winding motor. The capacity of this winder Maximum wire size can reach 1.6mm when 2 PCS spindles to wind at sametime. This winding machine is the best choice for the coils of thick wire and turns number are a lot of. This coil winding machine (SS852) can be customized according to coil size by requested. This winder (SS852) is named high torsion transformer winding machine and two spindles UPS coil winding machine. This machine is best choice for winding heavy wire(thick wire and flat wire) transformer, inductor, reactor coil, power transformer, power inductor, etc..
Feature :
1. Microprocessor design, easy for program-setting.
2. Stepper motor driven by constant-current power supply, high spreading Speed precise winding.
3. "Start Point" could set by key panel or with teachable function. Display Will show the position of spreading head while setting.
4. Wire passing through ceramic rollers prevent enamel from high temperature.
5. Multiple spindles winding synchronal for highest efficiency.
6. Foot-switch connection for better efficiency.
7. Winding parameters and options can be set.
Specification :
Model
SS851
SS852
SS851A
SS851AL
Spindle Number
1
2
1
1
Wire diameter
0.05~5.0mm
0.05~1.6mm
0.05~5.0mm
0.05~3.8mm
Spread pitch
0.001~9.999mm
Spread width(traverse)
Max. 230mm
Max. 230mm
Standard360mm, Customize Max.700mm
Max. 400mm
Finished coil diameter
Max. 200mm
Max. 110mm
Max.200mm
Max. 500mm
Winding motor
500W DC Motor
Spread motor
4-Phase Stepper Motor
Max. speed
2500 RPM
Memory capacity
999 Steps
Power source
AC220V /110V + 10%, 50/60 Hz
Dimension(cm)
70x52x60
70x52x60
120x52x60
120x94x66
Net weight
42Kgs
44Kgs
55Kgs
110Kgs